Using
WorlDO tool could be used for Re-volt levels editing, more for LEGO tracks. You do not have to install anything on Program files, because all will be placed at your Re-volt directory. Using is quite easy not only because it is windowed not scripted program but also because it have help buttons at every section.
Creator/Programming
Kriss is this program creator. It is created on Visual Basics .NET 2008 express edition (v.9.0) so it is freeware. There are used some .dll's but they all are included in download.
Download
Pragram could be downloaded online and free. It does not takes much time to download and install it. Download here: http://worldotool.do.am/index/downloads/0-4
Installation
Program does not requires any files placing at program files or application files directory, but it asks administrator permission to install because remove bugs of installation. This program installation only renames and moves files directly at they should be to work good and it could be runned also without extracting .zip file to folder. You need to approve your Re-volt general directory nad installation's folder. Installing is easer when you place .zip file at Re-volt general directory
Skins
In default WorlDO tool v.2.0 fixed contains 4 skins that fully works with Windows Framework, but could also used without it. They are made by Kriss and everyone can make new skin for this program. Default skins:
AMW
Aquasonic
NY54
WorlDO Classic
Content
This program contains publishing and editing parts. More possibilities are at editing part than at publishing. At editing part you can use:
RV Glue (command editor)
Parameters in game (editor)
Folder rename and copy
Manage bitmaps (.BMP)
Edit PRM's
But at publishing part you can use:
Readme creator
ZIP creator
Publisher (internet browser)
Screenshots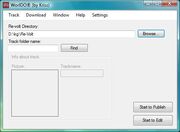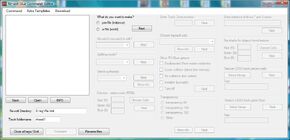 Community content is available under
CC-BY-SA
unless otherwise noted.