Screenshot of the Moment
One of the several screenshots shared by Quang Nguyen, programmer of the cancelled Game Boy Color port of Re-Volt.
In the News
March 10th, 2019
The Pemto Pack Project was finally concluded, reaching the number of 99 skins for Kiwi's and r6te's remodel of Mc RC based on Pemto. Also, almost one year has been passed since the release of the car. 45 people participated in this project, which started at March 18th 2018. The skins can be downloaded here.
March 06th, 2019
Javildesign posted pictures in his website of an work in progress level for Re-Volt, which is looking very nice. Javildesign is an CG artist which was known in the community for creating The bunker in 2014. You can see more of his work by visiting http://javildesign.com/. Links for the screenshots: [1] [2] [3] [4] (some were borrowed from Re-Volt XTG)
Febuary 17th, 2019
At late January 2019, MightyCucumber has found and contacted Quang Nguyen, which was the programmer of the Re-Volt Game Boy Color port. He answred in the beginning of the next month, sharing worthful information about the development history and a pack of screenshots of the port. Those can be found in the Re-Volt (GBC) article.
Also, an event celebrating the 20th anniversary of Re-Volt is about to begin: the RVGL Ladder, a competition where participants should keep their score average as high as they can. The best drivers will compete real prizes! More information available at the official website.
January 26th, 2019
The community is discussing ideas on how to celebrate the Re-Volt 20th anniversary, which will happen on July 31st. You can check the forum discussion topic by going here.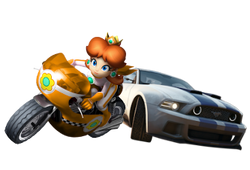 Community content is available under
CC-BY-SA
unless otherwise noted.