The Humma is one of the many selectable stock cars available in Re-Volt.
Performance
The Humma is a Glow-powered car with a 4WD drivetrain, classified under the Pro class. The Humma has good speed and has the best acceleration in the game (if SNW 35 isn't taken into consideration). However, the only downside the the car is the attribute of being extremely unstable. Skill is recommended, but when this is mastered, the car can prove to be a great choice against all other opponents. Best driven with an analog controller or a steering wheel.
Additional Information
This car is present in the Acclaim Re-Volt demo, and was known as "Acclaim". However, the Humma box art was included in the demo's game files, but was not used.
The player needs to complete the Platinum Cup championship and finish in first place to unlock this car.
The car's default data folder name is 'sugo'.
The Humma is a Glow type car in the Pro class with a 4WD drivetrain.
Humma's top speed in the mode Junior RC is 40 kph and in Console, Arcade and Simulation 64 kph.
Humma has a different design, in PC version there is an "Akklaim" decal on the hood and the boot door; but in iOS and Android version, it doesn't have it
== Gallery ==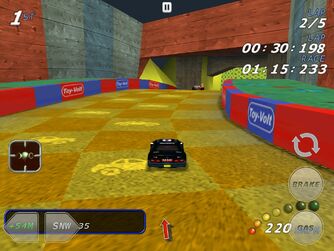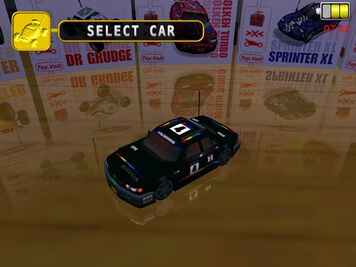 Community content is available under
CC-BY-SA
unless otherwise noted.