Hamachi
Hamachi is a zero-configuration VPN (Virtual Private Network) that can bypass pretty much any router/firewall and establish a direct connection between computers.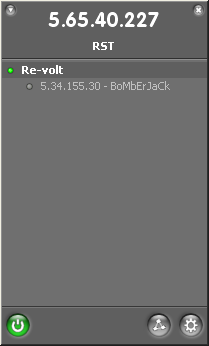 As you may see, it is not the safest method of playing Re-Volt. Upon install it has a checkbox that says "Deny access to vulnerable windows services" unchecked. Pretty much allowing any human or bot to access critical areas in your Windows Installtion.
Besides this major discrepancy, there is a Re-Volt Room in Hamachi.
Re-Volt Room
One official Re-Volt room can be access with the following information:
Network Name: Re-volt
Network Password: rrr
External Links
See Also
Community content is available under
CC-BY-SA
unless otherwise noted.